For 32 years, this prestigious Hall of Fame honor is bestowed upon the incoming class of annual recipients in recognition for their achievements in the sport of snowmobiling.
Henry and Peggy Hartman, Hanover, Pa. – publishers and journalists
Henry and Peggy Hartman were the editors and publishers of the Keystone Snowmobiler for 30 years (1989-2019), a newspaper which served as the official publication of the Pennsylvania State Snowmobile Association. The Keystone Snowmobiler was the only known publication of its kind to be printed and mailed all 12 months of the year. The Hartmans thrived on enthusiastically promoting snowmobiling as a safe, fun and family-oriented sport for all to enjoy. Henry, also well known for his strong mechanical abilities, took ownership of the long existing Polaris dealership in Hanover from 1985 to 1997. Henry and Peggy sold and serviced machines in southern Pennsylvania and northern Maryland.
Henry and Peggy participated in organized snowmobiling on the local, state and national levels. Their hometown club, Pigeon Hills Snowmobile Club (PHSC), is where Henry served several terms as president and Peggy as secretary. PHSC, along with the Hartmans, had their annual fundraiser, the Mason Dixon Snowmobile Grass Drags, which went on for 20 years. Henry was very involved with the technical side of scoring the race sleds and Peggy helped run the food stand.
On a state level, the Hartmans covered news through the American Council of Snowmobile Associations. They attended and covered stories of more than 20 International Snowmobile Congresses (ISCs). They were also active members of the International Snowmobile Media Council.
Henry has a long history of working with the Pennsylvania Department of Conservation and Natural Resources on educating youth on snowmobile safety. He is still a very active snowmobile safety instructor, spanning over 45 years. Henry has participated in teaching nearly 2,000 students to ride safely and responsibly. The Hartmans' commitment to snowmobiling went way beyond the publishing business. Their very long and unwavering devotion to the sport is the reason they were inducted into the ISHOF, Class of 2021.
Team Jim Langley and Clark Dahlin, Anoka/Cambridge, Minn. – explorers and adventurers
Jim Langley and Clark Dahlin achieved a monumental journey like no other by completing a transcontinental snowmobile expedition starting in Vancouver, B.C., and ending in Portland, Maine. On Nov. 28, 1966, they left the shores of the Pacific Ocean, embarking on an adventure many said couldn't be done. Two men on two 1967 Polaris Colts conquered a continent in 24 days and 4,018 miles.
As interconnecting snowmobile trails were all but non-existent at the time, the route was destined to require extensive travel on roadways. Therefore, the machines needed to be properly equipped for road travel, which meant extra headlights, windshield wipers, turn signals, seat belts and license plates. Also, wheel kits were added to the skis since much of the trip would lead them to no snow conditions. Weather also provided challenges, which were successfully overcome.
At first, during the planning stages of this expedition Allen Hetteen was reluctant. Polaris donated the sleds, but did not fully sponsor for fear of bad publicity pending failure. However, once the two men reached Roseau, Minn., after crossing the plains of Manitoba with windchills below -40°F, Langley recalls Hetteen telling him, "Jim, we're on the right track!" The orders were coming in and dealers were doubling their orders for new sleds. Polaris sales soared and the first transcontinental trip by snowmobile was merely at its halfway point.
This journey also deemed Langley and Dahlin the first to ever cross Michigan's Mackinac Bridge on snowmobiles. Team Langley and Dahlin averaged 168 miles per day. On one day of the trip they logged 336 miles.
Their coast-to-coast expedition 55 years ago was truly a great feat for the early days of snowmobile development. It is this amazing piece of snowmobile history that lands Langley and Dahlin squarely in the ISHOF, Class of 2021.
Dave and Joann Smith, Mosinee, Wis. – volunteers and club organizers
Dave and Joann Smith bought their first snowmobiles as soon as they moved to Wisconsin Rapids in 1977. Excited to experience Wisconsin winters, they searched for places to ride and meet people to ride with. A year had gone by before they learned of a local snowmobile club, the Kellner Knights. The club was there, yet seemingly hard to find, even for folks like the Smiths who were looking. Being that the club seemed hidden in plain sight, Dave and Joann made it their pet project to put together a grassroots public relations campaign that made the Kellner Knights front and center to any snowmobile enthusiast looking for a club to join. In only two years the club's membership grew from 35 to 150 members. Not long after, Dave was elected club president and Association of Wisconsin Snowmobile Clubs (AWSC) Wood County director. Joann became the club's treasurer. Word got out and they were invited to do a presentation on their membership program at the ISC.
The Smiths were recognized and respected in organized snowmobiling on a state, national and international level. Joann became the first woman vice president of the AWSC, a position she held for two years, continuing to champion the importance of club membership. She joined Bombardier Corporation when they moved their offices to Wausau and became a project leader in public relations. She also served as the representative for Ski-Doo on the International Snowmobile Manufacturers Association Public Relations Committee. It was a good fit, one that lasted 20 years and although supposedly retired, Joann and Dave continue to work for BRP (Ski-Doo) as independent contractors managing photo and media shoots.
No matter how involved the Smiths were on a national level, they remained grounded with the AWSC and their local snowmobile clubs. Dave was voted in as AWSC executive director for two years and then vice president for four years. He was the AWSC director for Marathon County and vice president of the Marathon County Snowmobile Council for several years. He served the Wausau Trailmates Snowmobile Club as vice president, being their race track chairman for their annual grass drags for over 20 years and was a groomer operator. Joann manages the Trailmates' website and monthly newsletters.
Dave and Joann are still involved in every level of snowmobile organizations. Their strong yet unassuming leadership qualities and devotion to snowmobiling are key reasons for the Smiths' long overdue induction into the ISHOF, Class of 2021.
Charlie and Marilyn Vallier, Naubinway, Mich. – explorers and adventurers
Charlie Vallier's obsession with snowmobiling began when his dad purchased a Hus-Ski 444 snow machine for him and his seven siblings to ride. After high school, Charlie went into the U.S. Army where he met Marilyn, who had never been around snowmobiles. His passion for snowmobiling was clearly contagious and Marilyn soon became acclimated to the sport as well. With a strong passion for snowmobiles, Charlie was always finding and working on old sleds and became an active member of the Antique Snowmobile Club of America, where he serves as a director.
Charlie had gained a personal collection of over 200 sleds. This is how his dream of having his own museum began. The Valliers first opened the Top of the Lake Snowmobile Museum on July 4, 2007. It wasn't long before they filled that space and needed to relocate. Their much larger, new building, which opened in October 2013, is highly visible on Highway 2 in Naubinway. They dedicated most of their time to the museum so it could be open to the public seven days a week. They quickly gained notoriety and the Top of the Lake Museum was recognized by Snow Goer magazine as being the Best Snowmobile Museum in North America. Currently, the museum is home to 185 snowmobiles and countless snowmobile-related items.
Charlie and Marilyn attend numerous vintage/antique snowmobile shows and swap meets throughout the Midwest. To raise funding for the museum, they sell many snowmobile-related items. The most popular of which are Charlie's signature wooden snowmobile rockers that engrain the idea of snowmobiling to toddlers.
The Valliers have several annual organized events. Always keeping the youth in mind and exposed to snowmobiling, they have "The Ride Your Sled to School Day." About 30 kids will ride their snowmobiles to school and when school lets out, Charlie leads them on a trail ride to the museum.
They have dedicated their lives not only to the preservation of snowmobile history, but keeping the love for snowmobiles alive and fun. For this, Charlie and Marylin are awarded induction to the ISHOF, Class of 2021.
ISHOF special award recipients of 2021
2021 International Snowmobile Club of the Year
Sponsored by Woody's and supported by the Midwest Chapter and Western Chapter of Snowmobile Associations: Red Arrow Snowmobile-ATV Club, Townsend, Wis.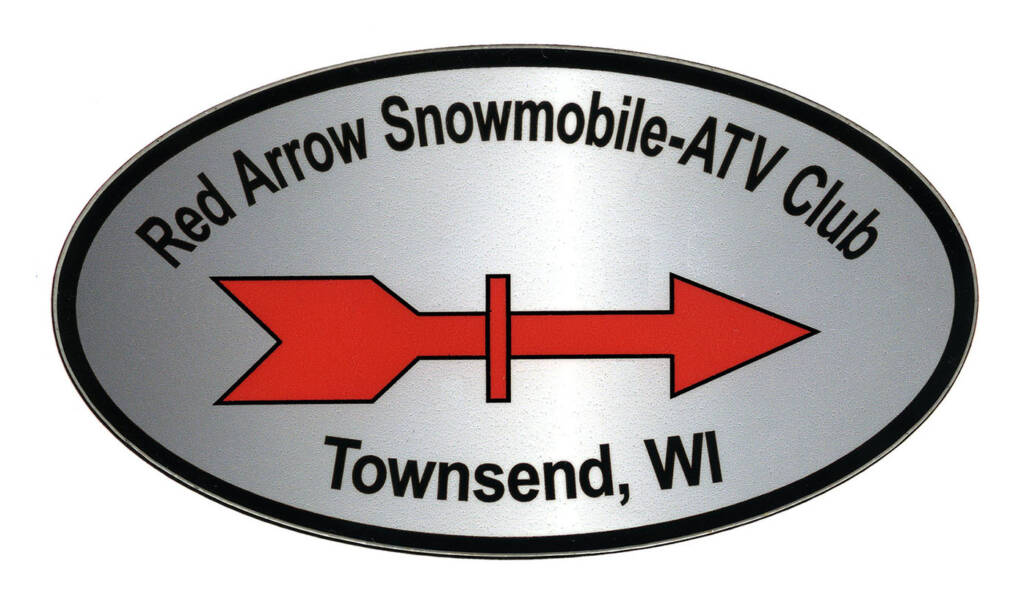 The Red Arrow Snowmobile-ATV Club, Inc., was established in 1969, and proudly gets its name from the historic U.S. Army 32nd Infantry Division made up of National Guardsmen from Wisconsin and Michigan who fought in the Second World War and Korean War. The club has grown from about a dozen families in 1968 to over 414 family, individual and business booster memberships in 2020. Red Arrow grooms 65 miles of trails and is one of nine other clubs that make up the Oconto County Snowmobile and ATV Alliance that maintains a total of 475 miles of snowmobile trails.
Red Arrow is very active in local, county-wide and state organizations such as the AWSC and the Wisconsin ATV Association. Their members work hard to make both their winter and summer trail system "among the best" in Wisconsin. Red Arrow promotes the "Take a Friend Snowmobiling" program and encourages members to get friends and family involved in the sport.
Club members have always held a strong traditional work ethic, yet have embraced modern technology using all the popular social media outlets to promote the club and motorized recreation in general. This promotion has helped the club maintain a healthy supply of active club members who make their presence known in the local community and beyond. These reasons and over 50 years of dedication to snowmobiling and motorized recreation warrant the Red Arrow Snowmobile-ATV Club the 2021 International Snowmobile Club of the Year.
2021 International Dealership of the Year
Sponsored by Snow Goer and supported by the Midwest Chapter and Western Chapter of Snowmobile Associations: Ken's Sports, Kaukauna, Wis.
Starting in 1968, selling Arctic Cat snowmobiles, Ken and Mary Vander Loop have grown their business to what is considered the largest power sports dealership in Wisconsin. Small, family-owned, community business practices have always been the backbone of their success. Their involvement with organized snowmobiling dates back to the earliest years of this sport and as snowmobiling developed, Ken's Sports was always there doing all it could to facilitate the sport's growth. Ken's is a huge supporter of local snowmobile clubs and the AWSC. In the early years, Ken volunteered countless hours doing trail work and helped groom trails as well.
For 53 years, snowmobile clubs and county alliances have been coming to Ken's Sports for donations to support their various fundraising events. A decades old AWSC commercial sponsor, Ken's Sports was there at AWSC workshops and conventions. For 13 years, Ken's Sports has been a major sponsor of the annual Military Appreciation Ride in Eagle River, Wis., by donating snowmobile gear and helmets to help introduce military veterans and their families to the sport of snowmobiling.
Since 2019, Ken's Sports has created and funded four $300 scholarships. These four scholarships are awarded annually at the AWSC conventions to deserving high school graduates pursuing further education. These are just a few examples of over 50 years of contributions Ken's Sports has made to the snowmobiling community. This makes the highly successful power sports business a deserving choice for the 2021 International Snowmobile Dealer of the Year.
2021 International Groomer of the Year
Sponsored by Arrowhead Groomers, Track Inc., PistenBully, Prinoth Ltd., and SnoBoss Groomers: Don Matheson, Bruce Mines, Ont.
Don Matheson has been a member of the Bruce Mines Sno Glyders for over 40 years. He has been a groomer operator for the club for 25 years, and has been head groomer operator for the past 15 years. Matheson has also served on the club's Trails and Signage committees. For Matheson, it's not just about running the groomer. He is directly involved in training the novice groomer operators. Matheson is the chief equipment repair and maintenance person. He spends countless hours working on the trails to keep them in top shape – from brushing, tree removal, building new trails, bridge repair and constantly looking to ensure of proper signage.
In addition to his grooming and trail responsibilities, Matheson actively participates in every club fundraising event. He and his wife host the club's annual volunteer appreciation event at their home. Matheson is present at every club meeting and is a participant in the club's rescue team. He has never accepted any compensation and instead has the funds donated back to the club. Over 40 years of this kind of tireless dedication has earned Matheson the 2021 International Groomer of the Year award.
2021 Edgar Hetteen Memorial Award of Merit
Sponsored by the Elmer Cone Family and the Iron Dog Brigade: Mickey Rupp, Mansfield, Ohio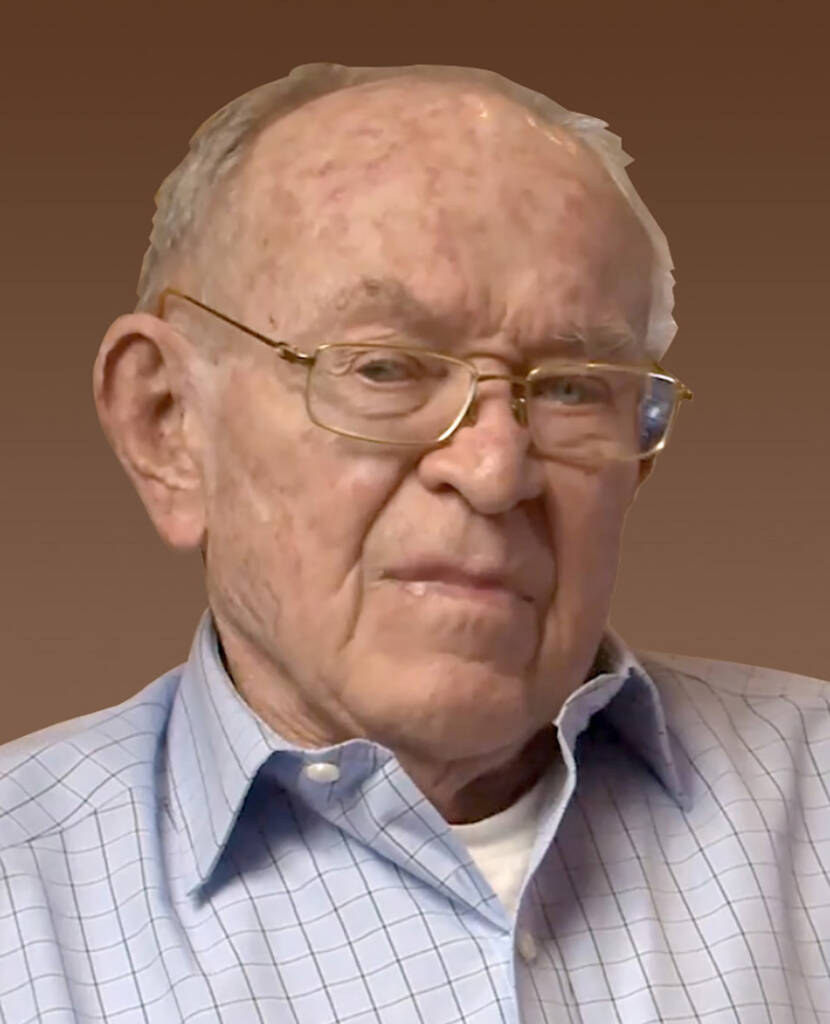 Mickey Rupp started Rupp Manufacturing in 1959, with eight employees in Mansfield, Ohio, building go-karts and mini-bikes. By 1964, Rupp Manufacturing built about 50 prototype snowmobiles which turned into 500 "first year" sleds for the 1965 model year.
Rupp felt confident that he could improve on snowmobile designs that other manufacturers were using, with an emphasis on performance. This was to be done by making the machines more lightweight and employing aluminum tunnels and bulkheads. Also, he was one of the first sled manufacturers to design an aerodynamic down swept hood. This gave the machines a sportier look – rather than the common boxy design of the time – and allowed the drivers to see better in front of them.
By 1969, Rupp Manufacturing had grown to over 400 employees producing models of the Rupp Sno-Sport snowmobiles, as well as their go-karts and mini-bikes. In 1970, Rupp had taken his company to $30 million in sales, producing 35,000 snowmobiles. He rode and tested all of his own products along with his employees and was always innovating and engineering new prototypes. Rupp is still a recognized name in the snowmobile industry. His performance-driven sled designs pushed the other, larger snowmobile manufacturers to build a more sporty recreational type of snowmobile. This warrants Rupp the recipient of the 2021 Edgar Hetteen Memorial Award of Merit.