As we welcome the arrival of spring and say goodbye to another winter season, it's the perfect time to reflect on the successes and challenges of snow operations, ski resorts and snow grooming. Indigenous teachings say spring is a time for renewal and growth. Other cultures see spring as a time of cleansing and purification, a time for celebration and gratitude for the return of the sun, longer days and new life that emerges in nature. I am taking this time to be grateful for warmer temperatures and look forward to spending more time outdoors.
Many ski resorts are closing for the season and will be doing much needed maintenance to welcome their guests next winter. However, Breckenridge Ski Resort in Breckenridge, Colo., is one of the few resorts that thrive during the spring, featuring one of the longest spring-skiing seasons due to its high elevations and great snow conditions lasting into May. But that's not all. The resort also does all of its mountain operation training in-house and uses some of the best snow grooming equipment in the industry. Read all about the resort and its snow operations.
I'm also excited that we have two articles featuring products that are sustainable and use recycled materials to improve the experience of skiers and snowboarders in North America. Briton Engineering Developments Ltd. is providing people with year-round skiing opportunities with Snowflex, a homogeneous polymer composite with a sliding layer suspended over a two-inch shock-absorption layer that allows people to slide down a hill as if there was snow – but in summer temperatures.
Created by brothers and winter sports athletes Adam and Luke Schrab, mSnow uses recycled material to create synthetic summer water ramp training kickers. A blend of reclaimed plastic and orange road construction barrels are used to make the one-inch bristled tile that is durable and survives freezing temperatures. The success of this product is indisputable. Since it's inception in 2010, more than 100 ski areas in the U.S. and Canada are using mSnow at their 500-plus lift ramps.
Have you ever thought what it takes to rescue people from ski lifts? In this issue of our magazine, we're highlighting the work done by IMMOOS GmbH. As a company that specializes in manufacturing evacuation devices, personal protective equipment and climbing-protection systems, IMMOOS is dedicated to being innovative in helping organizations improve their safety management and emergency response capabilities. Read Rebecca Henderson's article about IMMOOS.
As always, we welcome your feedback and ideas for future issues of SnowOps. Our mission is to provide you with the most up-to-date coverage of the snow operations industry, and we can only do that with your support. Also, follow us on Facebook, and don't forget to sign up for our e-newsletter to stay on top of what's going on in the industry.
Until next time!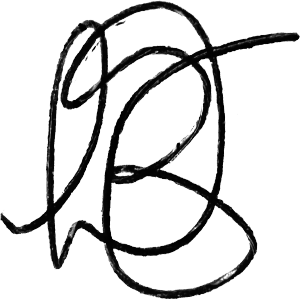 Ligia Braidotti
204-953-2195
editor@snowopsmag.com