The NSAA honored ski industry leader Win Smith with the 2022 Lifetime Achievement Award and honored changemaker Rob Katz with the 2022 Industry Impact Award. Recognition of these two individuals took place May 14, at the association's National Convention and Tradeshow in Nashville, Tenn.
About the awards
The Lifetime Achievement Award recognizes individuals who have demonstrated an extraordinary lifetime commitment to NSAA and the ski industry, and whose contributions will benefit the industry for decades to come. NSAA wishes to thank MountainGuard for sponsoring the 2022 Lifetime Achievement Award.
The Industry Impact Award recognizes individuals or organizations whose contributions have had a significant and valuable impact to the ski industry. NSAA wishes to thank HKD Snowmakers for sponsoring the 2022 Industry Impact Award.
Win Smith
Win Smith purchased Sugarbush Resort in 2001, and since has been instrumental to the resort's revitalization and to the development of its people. He invested over $70 million into the resort, improving its amenities while maintaining its Vermont character. Smith has also been a guiding presence at NSAA throughout his tenure on its Board of Directors, of which he has been a member since 2009. He has been a passionate advocate for the future of the ski industry through both mentorship and climate action, as evidenced through Sugarbush's commitment to advocacy and on-site renewable energy.
"I am humbled and honored to receive NSAA's Lifetime Achievement Award," Smith said. "Serving on the Board of NSAA has been one of the highlights of my ski career, and I have really enjoyed working with Kelly Pawlak and her great team who have provided such superb service to the ski industry, especially during the past two challenging years."
Rob Katz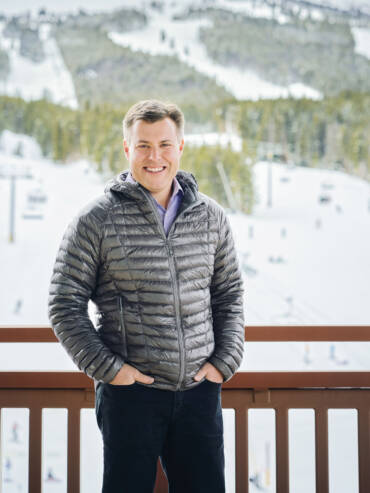 As CEO of Vail Resorts, Rob Katz ushered in an "epic" era of skiing during which the multi-mountain Epic Pass season pass would become king. Katz's penchant for disrupting the status quo has made Vail Resorts one of the most impacting businesses in the industry, leading on product development, climate action and other community-focused initiatives through Vail's Epic Promise and the Katz Amsterdam Foundation.
"In an industry full of dedicated, passionate leaders, I'm honored to be recognized with this award," said Katz. "I'm very proud of the pioneering work Vail Resorts has done – and continues to do – to create stability and growth for this incredible sport and our communities, especially during a time of great uncertainty.
"However, what has been most gratifying is seeing the growth in leaders, career progression and greater gender diversity across our company creating an incredible talent pipeline that will be critical for the continued success of our entire industry. I look forward to watching the sport we all love continue to broaden and flourish."